Monday 26 November 2018 at 11:59 pm
Binoculars are mainly used for hunting but they can also be used for other things as well such as bird watching, getting a closer view when attending a concert or sporting event, and even astronomy. Given its multi-function advantage, having a binocular is a good idea. To get the best hunting binocular that will work for you, here is a buying guide that you should keep in mind: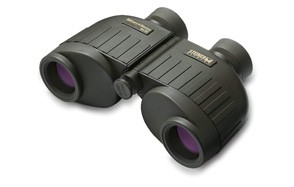 For general use
If you are buying binoculars for no particular hobby, then a 7x or 10x magnification will be fine for you. This will give you magnification that is adequate enough for most activities plus it assures no destabilization, even if you have shaky hands.
For hunting or astronomy
Astronomy and hunting calls for long-range magnification. In this case, a 10x or 12x magnification will do the job. Take note that the higher the magnification, the dimmer your view will be – if you go with a 10x or greater magnification, it is best to pair it with a tripod so you can easily mount and steady your binocular viewing.
For bird watching
When it comes to bird watching, the lenses matter most. Binoculars with larger lenses have wider viewing fields which is best for finding and following birds. They also have more light, which is great if yu do your bird watching at dawn or dusk. However, if you want to see the details of the bird from a distance, a binocular with large magnification and smaller lens will do the job.
How heavy can you handle
Another important factor is the weight of your binoculars. High-magnification and large-lens binoculars are usually heavier than standard ones. If you are going to carry them for long distances or you have less storage room, you may want to look for a model that is powerful and light at the same time.
With this guide, you will be able to narrow down your options to the best binoculars for the money that you have saved up.